MEET THE FABULOUS TEAM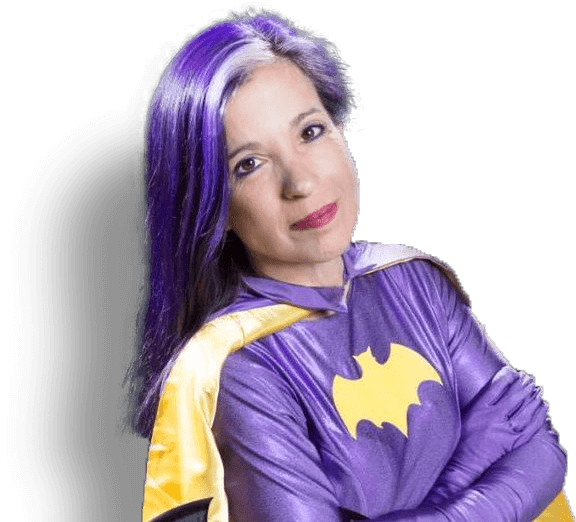 Leslie Pirritano
Marketing & Relationship Strategist / Gamer / Your Best Friend @ AMD
Leslie's FAB superpower: Bringing new ideas, giggles and laughter to every conversation.
Leslie Pirritano is a marketing & relationship strategist who has built a successful 30-year career in tech by being 'Your Best Friend' – her life philosophy on how everyone should be treated, as though they are truly a best friend. In corporate and leadership roles, Leslie has collaborated with Fortune 500 brands in the video game and technology industries to create a more inclusive space where anybody can find themselves represented by public-facing people across the media landscape (from marketing to live streams). Always tapping into her superpower of kindness towards all, she quickly builds relationships with diverse groups of stakeholders. Her expertise: strategic partnership marketing, social media & influencer management, and PC building.
Leslie currently rocks the job title 'Your Best Friend' at AMD (NASDAQ: AMD), a world leader in the semiconductors industry driving innovation in high-performance computing, graphics, and visualization technologies. She developed a thriving influencer program that supports the company's tech and is comprised of a highly diverse group of gamers globally. Her career highlights include helping AMD reach 100% on the corporate equality index and supporting the relationship with Gearbox and AMD with Borderlands.
With a heart for giving back, Leslie is passionate about creating space for people from all walks of life, and bringing change and equality to the world. She currently serves on the Board of Directors for the Riverside Area Rape Crisis Center, is a member of the EK Female Advisory Board (FAB) empowering women in tech, and is also a charter member of the National Museum of African American History and Culture. Additionally, as a kick-ass gamer, Leslie streams for charity on Twitch.
Leslie holds a B.A. in Psychology from San Diego State University, with additional coursework in project management and marketing. Experienced in Mandarin, Spanish, and American Sign Language, she has extensive public speaking experience, which includes being the Keynote speaker at Games for Change.