MEET THE FABULOUS TEAM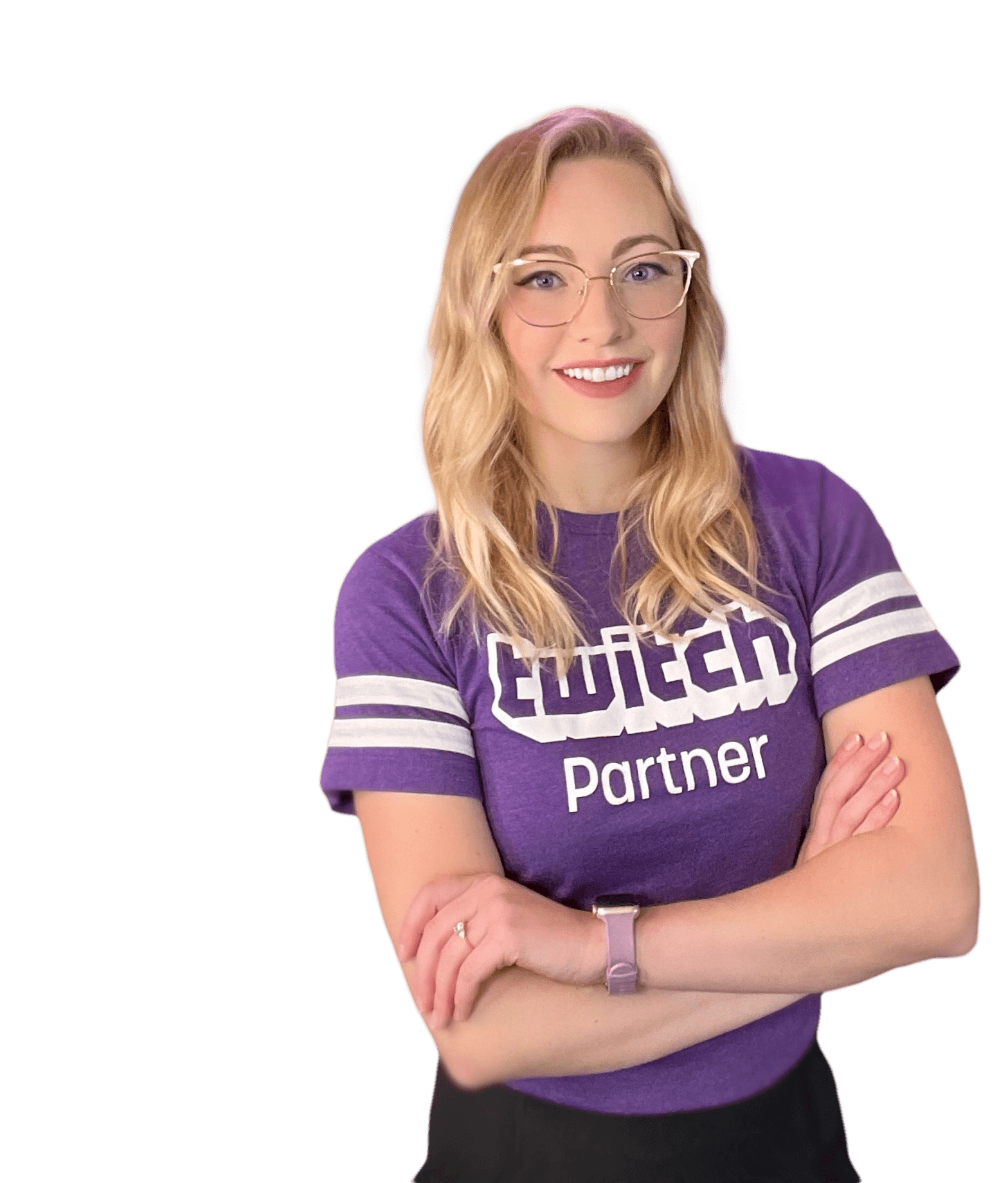 Erin Queen
Content Creator / Brand Builder / Entrepreneur / Live Streamer
Erin's FAB superpower: Enlightening and inspiring women to build a successful career in streaming and content creation.
Erin Queen is a content creator, brand builder, entrepreneur, and live streamer, with 6+ years of experience helping companies rapidly grow brands and create marketing & social media content primarily in the gaming and cooking industries. In leadership and marketing roles, Erin has inspired women to break out of their comfort zone, take control of their brands, create content they love and become their own boss. She leads by example, having successfully marketed her own brand all over the world through compelling content. Her expertise: brand building, digital marketing, hosting, and live streaming.
Entrepreneurial minded with a heart for all things travel and gaming, Erin is currently a full-time Streamer on Twitch, the world's leading live streaming platform for gamers. She also does part-time contract work for a digital creative marketing company with a focus on tours and activities. She has travelled the world to create content for brands, with adventures like: PAX conventions in Australia, IRL Cooking streams in Iceland with local chefs, and Travel Streams to the beaches of Maui.
Her career highlights include completing a four-week Twitch-sponsored IRL travel stream to Australia and hosting a sponsored in-person cooking show in front of a live audience at PAX West. Another professional milestone is being the featured content creator for Food & Drink month—two years in a row.
Erin holds a Bachelor's degree in Psychology from the University of Washington, and is also certified in Google Analytics. A noted industry thought leader and speaker, Erin was invited to be on Panels on Women in Gaming, PC Building for Beginners, and Building a Brand on Twitch. Her personal philosophy: Life should be FUN. Split the 24 hours of your daily life into thirds: 8 hours sleeping, 8 hours working, and 8 hours of free time. Just make sure to buy a good bed, get a job you enjoy, and make your hobbies work for you!